Cool dog Collars that stay dry 
Dog Collars - waterproof 
Surfdog Australia stay dry collars, made of moulded rubber without any fabric parts, will not go stinky and soggy when your dog leaps through the waves.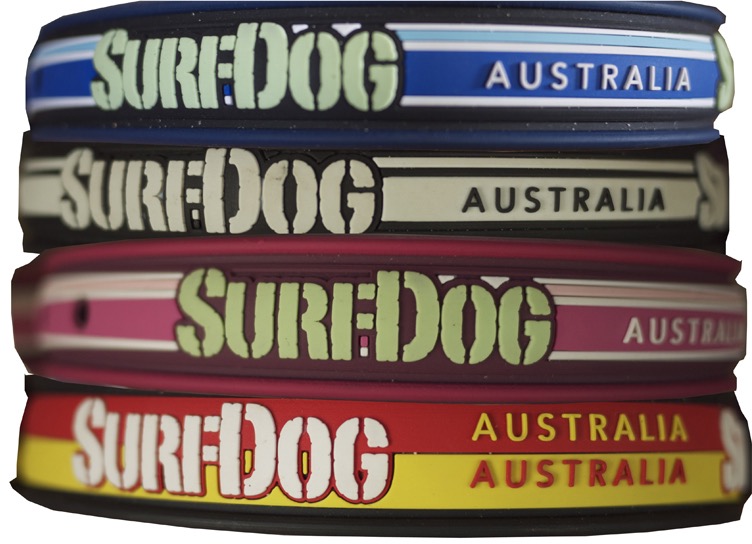 Stay Dry waterproof Collars 
We don't use leather in any of our collars. We don't like using leather for lots of reasons and it is hopeless in water.  Our Stay Dry collars give all the strength of a leather collar with no fabric parts to go stinky or to harbour bacteria.
Made of moulded rubber with our own logo in gorgeous coloured layers.
Our Stay Dry waterproof dog collars are completely waterproof so there's nothing to get soggy, smelly and itchy. They are also incredibly cool!
 SIZING  (smallest hole to largest hole on collar)
XS - 21cm - 26cm    (8"- 10")   
S   - 24cm - 34cm    (9"- 14")   
M  - 32cm - 45 cm (13"- 18")   
L   - 42cm - 55 cm  (17"- 22)   
Dog Collars for official Surfdogs!
Choose from blue, pink, black and red stripes.
We recommend you wash your waterproof collar in clean water after dips in salt water to extend the life of all parts.